Battle of the Brains
Publisher:
Running Press Kids
Author:
Jocelyn Rish
Publication Date:
November 8 2022
This hilarious companion to Battle of the Butts examines the way animals use their brainpower for survival in the wild and encourages readers to rank animals based on their intellectual prowess.
Birdbrained. Pigheaded. Batty. Bullheaded. When humans want to insult the intelligence of another person, they often compare them to an animal. But animals are smart. Really, really smart. There are animals that use tools. Others that can solve complex problems. Some have excellent memories. A few can even talk to us! With animals having such mighty minds, the question is: who has the best brainpower of them all? That's for you to decide! Full of fascinating facts throughout in a fun "battle of the minds" format, The Battle of the Brains includes a glossary and links to sources and activities at the end, making it the perfect read for any curious mind.
A Junior Library Guild Gold Standard Selection


"
A no-brainer stocked with full measures of breezy scientific gosh-wow.
"
 ―Kirkus Reviews
Battle of the Butt
s
Publisher:
Running Press Kids
Author:
Jocelyn Rish
Publication Date:
November 2 2021
Butts are used for breathing, eating, swimming, talking, and even killing in the animal kingdom. Focusing on ten different animals and their derrières, and offering fun facts about their origin, habitat, and "posterior power," this hilarious book captures the wonder of our ecosystem. Which animal has the coolest butt power? That's up to you to decide!
"The book is a gas. Ripping good fun!"
 ―Kirkus Reviews
"If ever a science book begged to be read aloud, this is it, and the competitive approach to its crowd-pleasing topic will engender plenty of discussion and debate."
―Booklist
"Silly cartoon illustrations and a punny text convey a butt load of information about unusual behaviors (herring 'communicate through farts') and anatomies (a Sonoran coral snake's butt looks like its head, which tricks predators). A 'Butt Bonus' feature with each entry adds related material."
―The Horn Book Guide

Happy Father's Day
Publisher:
Scholastic Australia
Author:
Australian Children
Publication Date:
August 2 2021
I love it when my daddy turns into a tickle monster!
A celebration of fathers everywhere, in the words of real kids.
God Made You To Be You
Publisher:
B&H Publishing
Author:
Jamie Ivey & Tama Fortner
Publication Date:
October 5 2021
Sammy the cactus is stuck—sticky stuck in the ground to be exact, with no way to move, run, or roam. Snake can slither. Hawk can soar. Jackrabbit can hop. But Sammy? He must stay rooted in one spot. This makes him sad, and he begins to wish he could be more like his desert friends. 
 
But could there be a reason Sammy is planted in one place? In this fun, rhyming board book for children ages 2-6, Sammy discovers that God made him sticky stuck on purpose so that he can help his community of friends! 
 
A story about learning the importance of being yourself, God Made You to Be You is sure to delight and encourage young readers with the reminder that God has a special purpose and plan for each of us!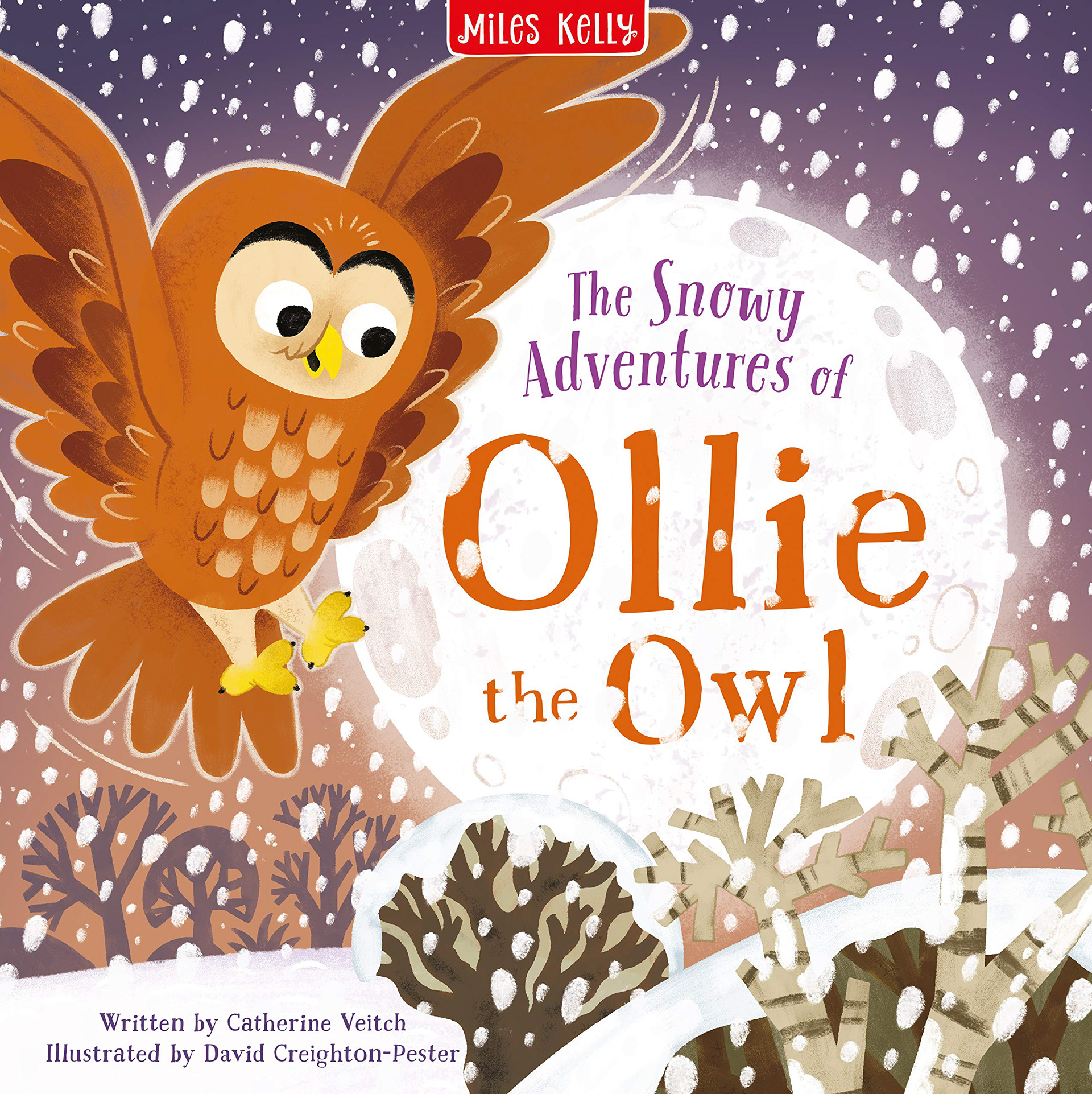 The Snowy Adventures of Ollie the Owl
Publisher:
Miles Kelly
Author:
Catherine Veitch
Publication Date:
September 1 2021
Ollie is always boasting about being the best hunter in the forest, but then he bumps into Tom, another tawny owl, who refuses to do as Ollie says. Until one day, both owls discover how they need to be more tolerant of each other. Beautifully illustrated by David Creighton-Pester, this simple tale introduces children to forest animals and habitats.
God's Protection Cover's Me
Publisher:
Beaming Books
Author:
Amy Houts
Publication Date:
 May 21 2019
This lively picture book follows a young boy around a farm as he observes different animals and compares their protective shelters to God's protection. The rhyming text is accompanied by bold, playful illustrations that tell their own story of God's protection as a rain storm causes the boy to seek shelter of his own. A charming book for young children that demonstrates God's constant care.
Arf! Buzz! Cluck! A Rather Noisy Alphabet
Publisher:
Little Simon
Author:
Eric Seltzer
Publication Date:
July 3 2018
Moo! Neigh! Oink! Peep! This silly and inventive alphabet board book teaches little ones the ABCs with animal sounds!


Animals sure are noisy! With rhyming text and bright and goofy illustrations, little ones are sure to learn, laugh, and mooo along with this alphabet concept book!
"A cacophony of calls greets listeners in this cheerful concept book that highlights the signature sounds of three or four familiar creatures on each spread. ("We Quack, we Ribbit, we Sing, we Squeak!"). Unnamed, but easily recognizable cartoon critters, offer children and adults an opportunity to extend the fun by identifying each animal."
―School Library Jounal